Our Ranch History
The 2500-acre Bruin Ranch near Auburn, California, was established in 2001 with the purchase of a small commercial cow herd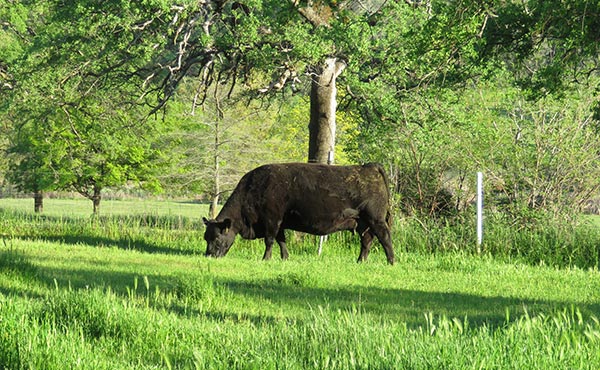 with the idea of creating a high quality registered cattle operation with genetics that thrive in our western foothill region. Bruin Ranch purchased a select group of cows from proven pedigree and maternal lineage, then utilized an aggressive Embryo Transfer program to create an elite foundation of Angus genetics. From the onset it was clear that we would raise cattle that thrived in our environment, were problem free and outstanding in structure and eye appeal.
From a small nucleus of Angus cows, the Bruin ranch team began participating in two major bull tests--Cal Poly and Snyder Livestock--with great success. In 2007, we joined forces with Circle Ranch of Ione, California, to form the Beef Solutions Bull Sale, where we offered over 70 Angus bulls for sale. The sale now offers nearly 200 Angus and SimAngus bulls.
Our scope has grown to calving nearly 300 mother cows at our own Ranch headquarters, but our vision has remained constant. We believe that for our customers to remain profitable the cow side of the equation must be profitable. The mothers of the bulls must be problem free and from a predictable and proven lineage for maternal quality. Simply put, Bulls raised by outstanding mothers, produce outstanding daughters.