Joe Fischer ~ Ranch Manager & Cattle Partner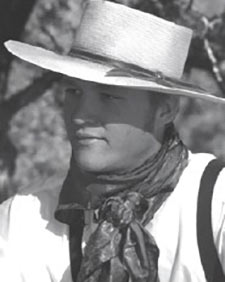 Joe was born and raised in the Sierra Nevada Foothills in Calaveras County. Most of his cattle experience came from being involved in many of his family and extended family's commercial cow/calf operations. From here his interest in beef production took him to Cal Poly San Luis Obispo, where Joe discovered his true passion for the registered cattle business. As his involvement in the donor and Embryo Transfer program at Cal Poly began to expand, his knowledge of all aspects of Embryo Transfer began to grow. Upon graduation, Bruin Ranch was seeking an additional employee with experience for their expanding Embryo Transfer program and a firm grasp of day-to-day operations on a working cattle operation. In June of 2005, he received a bachelor's degree in Animal Science emphasizing on Livestock Production and began working at Bruin Ranch. As the ranch exponentially grew, Joe then began to increase the diversity of his position by working with bull buyers and marketing. Joe, his wife Abbee, their daughter Marydith and their sons Bennett, Myles and Paxton live in Auburn and look forward to the further growth and exciting future of Bruin Ranch.
Lloyd Harvego ~ Owner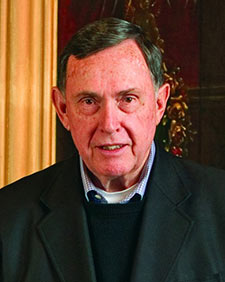 Lloyd is an electrical engineer by education, but has been a businessman involved in a variety of businesses for many years. In addition to Bruin Ranch, he is the owner of The Firehouse Restaurant in Sacramento, was responsible for building a new multi-use building including 24 lofts also in Sacramento, and is involved in a variety of other business development activities. He also spends significant time in local non-profit business and charity activities including managing the Harvego Family Foundation.